Here at Northern Brick Fabrication Ltd, our knowledgeable and friendly team can help introduce you to our extensive stock of special bricks that can help transform a wall into a wonder.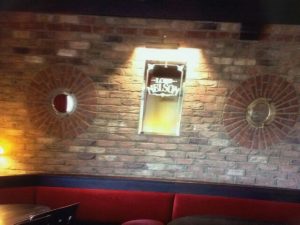 The faces of brick used to clad buildings and give an authentic brick look are known as 'brick slips' or 'brick tiles'. Brick slips can be produced via manufacturing or through a process call cutting and bonding. We supply an abundance of cut and bonded special bricks to enable you to enjoy beautiful and bespoke brick effect wall panels and walls both in the inside and outside of your home or commercial property.
The 'cutting' element of the process basically involves cutting the brick tiles from the original brick. Using the latest advanced equipped and methods, some brick products can be dry cut straight from the kiln (oven or furnace) by modern machinery. The traditional craft of hand cutting bricks can be used to create uniquely shaped bricks that break the customary rectangular 90-degree mould. 'Bonding' is simply the pattern in which the bricks are laid.
The special bricks we offer provide reliable durability qualities, with special bricks intended for outdoor construction being frost resistant. As their name suggests, special bricks also serve decorative purposes, providing flawless finishes to wall corners by coming in various shapes, distinct textures and different styles.
We have many bricks in our range that can enhance and elevate everything from a wall to brick slips for fireplaces and can come either in solid form or perforated.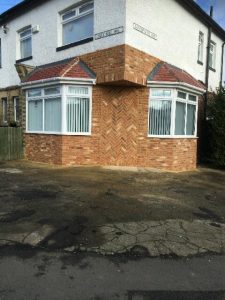 Angle bricks that enable brickwork to be laid at angles, 'Cant' bricks that allow neat symmetrical sloping vertical and horizontal edges, curved 'Bullnose' bricks and 'Sill' bricks for overhanging sills and stop ends by windows that allow the right 'drip detail' to control roll rain flow are just some of the special bricks we stock.
We also offer 'Coping and Capping' bricks that visually improve the top stop ends of a wall. Straight and sloped 'Plinth' bricks used at the base of a building or wall, 'Radial' bricks that offer a curved brick face and truly special 'Spiral' bricks are also available, as are slim, vertical 'Solider' bricks and 'Shelf Angle' bricks.
Spoilt for choice or worried that we don't supply the right brick for your project? Our proficient and pleasant team can find the 'one of a kind' attractive brick for your brick effect wall panels, exterior walls or brick slips for fireplaces, all to satisfy your tastes and preferences.
To make a statement with special bricks and cladding in your property, contact our friendly team at Northern Brick Fabrications Ltd today.