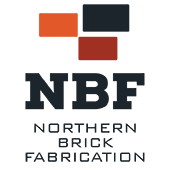 Northern Brick Fabrication Ltd are experienced brick suppliers serving the whole of the North East of England. More specifically, our skilled team source and provide all types of modern and traditional cut and bonded specials bricks, brick arches, and brick slips, for example, brick cladding, for interior and exterior designs in both commercial and domestic settings.
The humble brick is something we often take for granted, passing walls of authentic brick and artificial or faux brick panels alike on the street each day without giving them a second thought. However, as leading brick suppliers with almost 25 years' valuable industry experience and having been trading as a company for over 10 years, our knowledgeable team is well acquainted with the expansive history of the brick and the power of faux brick panels and walls.
One of the oldest known building materials dating all the way back to around 7000BC, bricks first came in the form of sun-dried mud bricks. 'Fired bricks', such as those dried in a furnace, were later found to be much more weather resistant and able to absorb heat generated through the daytime and release it at night-time, meaning they were later used for permanent buildings and structures.
Nowadays 'brick tiles' or 'brick slips', such as the robust and stylish ones we supply, can bring a sophisticated modern twist and flair to any home or can enhance a property's exterior. Striking or classic, brick cladding can add a unique feature to any home or business interior, creating a memorable and positive impression and impact on first-time visitors and making property owners the envy of friends and family.
We only work with the highest quality brick manufacturers, who, in turn, enable us to be the very best brick suppliers.  The NHBC (National House Building Council) is the UK's leading warranty and house insurance provider and aims to raise standards in house building whilst protecting homeowners. The fact that we were awarded NHBC Achievement Awards for two consecutive years in 2011 and 2012 for supplying the NHBC is a testament to the fact that we only source products from the most reliable brick manufacturers and provide bricks that you can count on.
Strong advocates of environmental and wildlife protection, we happily supply subtle and seamless brick EcoSurv eco-habitats, such as bat boxes, sparrow boxes, and swift boxes, which are pre-fabricated to be built on-site and designed to conserve bats and avian species whose numbers are constantly shrinking.
To make a statement with elegant brick panelling and cladding in your property, contact our friendly team at Northern Brick Fabrication Ltd today.