As passionate advocates of environmental and wildlife conservation, we are keen to apply our extensive knowledge of bricks to helping ensure all kinds of bat and avian species have a safe eco-habitat to enable them to live happily alongside people.
To this end, we are very proud to be the supplier of smart EcoSurv eco-habitats such as bat boxes, sparrow boxes, and swift boxes. Made from brick, the types of eco-habitat we supply are pre-fabricated to be easily and quickly built on-site for your convenience.
Often associated with horror movies and vampires, real-life bats are a far cry from their scary fictional depictions. Did you know some bats play a vital role as pollinators, with over 500 million plant species relying on bats for survival? Bats also act as pest controllers, consuming thousands of insects each night and seed dispersers and re-foresters, spreading the seeds of trees and plants far and wide.
There are currently 18 species of bats here in the UK, 17 of which are known to breed here. It's easy to make a bat box and they are also simple to install. A bat roost box allows bats to safely and peacefully create a natural habitat within the cavity of a building- with absolutely no disturbance to you.
To make a bat box, they can either be an assessable and subtle single bat brick, or an enclosed bat roost box, seamlessly available in all brick types and in various sizes, allowing the bats to be contained within the bat box itself. Enclosed bat boxes are subtle, free of any upkeep requirements and often have an entrance at the base, perfect for new build and conservation.
If you require help to make a bat box you've come to the right place. Alternatively, Northern Brick Fabrication Ltd can also facilitate Swift boxes, for a bird that is no stranger to making their homes in traditional man-made buildings since Roman times. A medium-sized aerial bird that only comes to the UK for a few months each summer from Southern and Central Africa, their numbers are sadly declining despite legal protection. This is mainly due to them finding it more challenging to nest in modern refurbished properties where attics are sealed more effectively.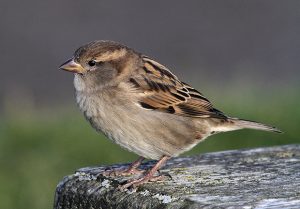 Also well suited to new build and conservation work, the Swift boxes we can supply are tailored to Swifts' needs, available in various colours and come in the form of an enclosed nesting box designed to be fitted near the roof space of a building.
Sparrows are another bird specifies who have seen their numbers fall in the past few decades. There are two species in the UK and the RSPB estimate that House Sparrow numbers have declined substantially by 71% between 1977 and 2008. Equipped with excellent ventilation and insulation properties to effectively regulate the temperature throughout the winter and summer months alike, the Sparrow boxes we provide can go a long way to protecting Sparrows in the future.
Bat boxes, sparrow boxes, and swift boxes are just some of the wide variety of eco-habitats we supply. To find out more simply contact our friendly team at Northern Brick Fabrication Ltd today.