There is nothing worse than spoiling a perfectly good property with brickwork that was intended to enhance the building but instead ends up appearing mismatched, uncoordinated and shabby.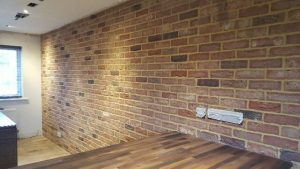 Our skilled and friendly team understand that no one wants their commercial or domestic property's interior or exterior to stick out like a sore thumb for all the wrong reasons. That's why our perceptive and pleasant staff can apply their vast amounts of experience of working at the heart of the brick industry to accurately match the new brick style tiles or bricks that you wish to use on your extension or refurbishment project so they complement not counteract and clash with your current brickwork.
If you or your builder are struggling to determine the type of brick and therefore the exact colour, style and texture of brick or brick style tiles used in your existing brickwork then you've come to the right place. With nearly 25 years of valuable and relevant experience in the brick industry, there are not many types of bricks our proficient team haven't encountered!
Armed with sharp and keen eyes for detail, our staff make precision their priority when delivering our brick matching service, introducing you to identical bricks from our extensive stocks when you show them a photo or sample of your current brickwork.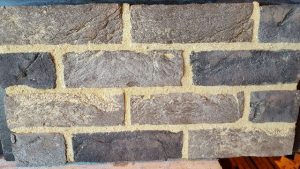 Some bricks style tiles and bricks can be very rare or unique but no matter how uncommon you think they are our team and brick supply can help. Red brick and grey brick are common colours but they are not simply red brick and grey brick. In fact, they can be 'dragfaced', 'rustic' or 'smooth' red brick and 'buff', 'blended' or 'sandfaced' brick to signify different textures and styles.
If it is an exterior wall you are planning to extend the stakes are even higher when it comes to brick matching as members of the public can see your incompatible wall as they walk past.  Our brick matching team offer the perfect solution, guaranteeing your new brickwork looks professional and completed to a high standard by getting it right from the word 'go' in terms of bricks and materials, before building work even begins!
To ensure your new brickwork complements your existing walls, contact our friendly team at Northern Brick Fabrication Ltd today for high-quality brick matching services.